APCOS – AP Outsourcing Jobs Registration 2022 apcos.ap.gov.in: Having a job is crucial for an individual's wellbeing. But having the proper kind of job drives even more satisfaction and pleasure. The type of job you hold enhances your sense of pride and increases your individuality in society. To acquire a job, people strive hard and, in this process, they might come across many complications. In order to eradicate all the complexities in finding a job, the AP Government has proposed a source for job aspirants and it is "AP Corporation for Outsourced Services". (AP Outsourcing Corporation).
Through this platform, AP Government provides AP Outsourcing Jobs employment opportunities for unemployed candidates. The AP Outsourcing Corporation mainly aimed to promote outsourcing jobs, cease the walls for corruption, and reduce the risk of getting employment through unknown and fake third parties. As there are numerous benefits of outsourcing such as increased growth, good technical expertise, and staffing flexibility, people who desire to know more about APCOS (ap outsourcing corporation) this article explains clearly how to register and apply for APCOS jobs, eligibility, and selection process.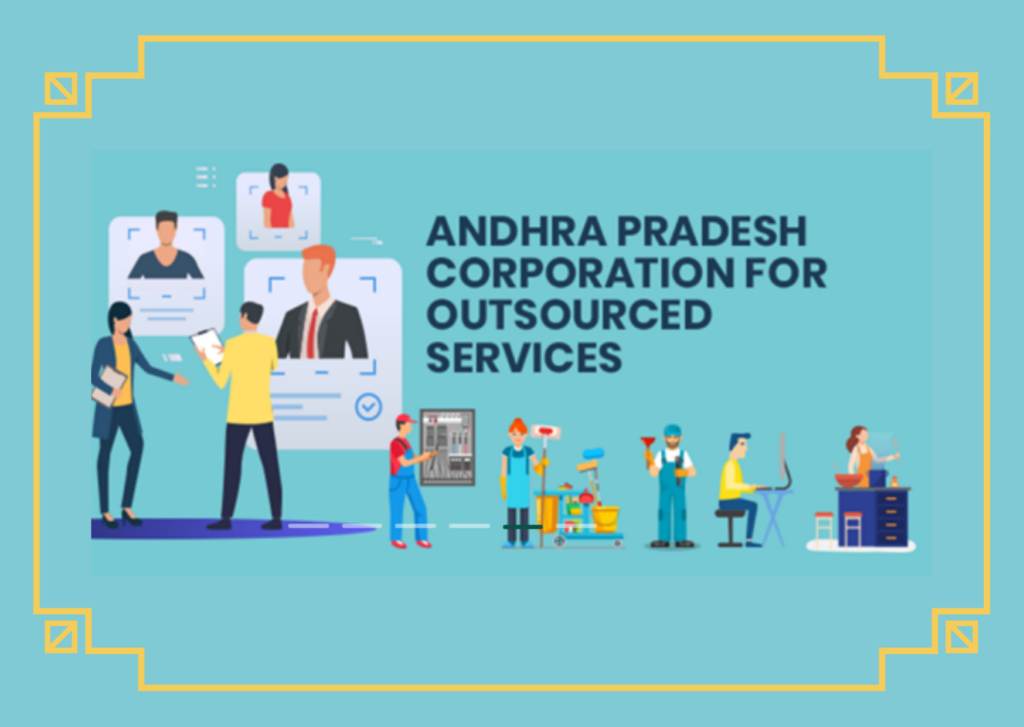 Who are eligible for APCOS AP Outsourcing Jobs?
Candidates who desire to acquire a job through the APCOS portal need to meet the below-mentioned conditions which are:
The minimum age limit for application should be 18 years. The maximum age limit depends on the type of the category
Age reduction is applicable for the reserved category candidates in accordance with the Andhra Pradesh Government guidelines
latest and upcoming AP Govt Jobs notifications and AP Outsourcing Jobs Daily Updates available below table and for more updates visit www.https://www.employeeadda.com/
Latest AP Govt Jobs 2022 – 199 Active Job Notifications
BOARD
POST DETAILS
APVVP Kadapa
Post Name: Pharmacist, Lab Technician
Vacancies: 19
Qualification: Intermediate, Diploma
Last Date: 31/01/2022
Get Details
VIMS Vizag
Post Name: Assistant Professor
Vacancies: 31
Qualification: MD/MS
Last Date: 30/01/22
Get Details
Vizag Steel
Post Name: Mining Mate
Vacancies: 05
Qualification: SSC/Diploma
Last Date: 09/02/22
Get Details
APSFC
Post Name: Asst. Manager
Vacancies: 20
Qualification: Graduation/Post Graduation
Last Date: 19/02/22
Get Details
NARL
Post Name: Light Vehicle Driver
Vacancies: 02
Qualification: SSC
Last Date: 07/02/22
Get Details
DMHO Nellore
Post Name: Psychiatrist, Forensic Specialist
Vacancies: 57
Qualification: 10th Class, GNM, Degree
Last Date: 11/01/2022
Get Details
Visakhapatnam Cooperative Bank
Post Name: Probationary officer
Vacancies: 30
Qualification: Graduation
Last Date: 31/01/22
Get Details
ESIC
Post Name: Multi-Tasking Staff
Vacancies: 35
Qualification : Intermediate/Degree
Last Date: 15/02/22
Get Details
Educational Qualifications required for 
APCOS AP Outsourcing  jobs
Educational qualifications required for APCOS (ap outsourcing corporation) jobs will differ depending on the type of job profile. A few of the educational details as per the post category are explained below:
AP Corporation for Outsourced Services are applicable for candidates who have completed 4th, 5th, 10th, ITI, D
diploma, Degree, Engineering, and PG levels
Post-graduation jobs are preferred for category 1 posts
Candidates who gain qualified scores in Degree, Diploma, ITI, and Intermediate courses are eligible for category 2 posts. For these category 2 posts, candidates should compulsorily possess computer knowledge.
10th grade qualified students can apply for category 3 posts
To acquire a job as a staffing nurse, aspirants should possess GNM course/B.Sc certificate from the renowned university
Sc degree with Medical Lab Technician as one subject/1-year lab technician course after Intermediate
The Process to Register for AP Corporation for AP Outsourcing  jobs Services
Open the official website of APCOS http://apcos.ap.gov.in/
Click the "Candidate Registration" link present on the home page
In the Candidate Registration/Login page, enter your Aadhar/UID number in the specified field and click "Send OTP"
The OTP will be sent to the Aadhar linked mobile number. Enter the OTP and click "Validate OTP"
On validation of OTP, the next page appears to enter the candidate's personal, qualification, address, preferences, account, and declaration details. Fill in all the required details and click the "Registration" button.
Now click the "Save and Next" button. Here, the candidate needs to upload the mentioned documents
After uploading all the necessary documents, click the "Submit" button. This completes the registration process for APCOS
Note: Documents required for APCOS (ap outsourcing corporation) registration are Aadhar/UID number, Caste certificate, SSC and Intermediate marks memo, Graduation, and Post-Graduation certificates.
Application Procedure for AP Outsourcing Jobs
On successful completion of ap outsourcing corporation registration, this session explains the application procedure.
Open the official website of APCOS http://apcos.ap.gov.in/
Click the corresponding link for the application of AP outsourcing jobs. It redirects you to a PDF page in the new tab. Check the eligibility criteria and if you are qualified for this criterion, click the "Apply Online" link
Fill in the details and submit the application.
Upon submission, the application ID and password are generated. Take a note of ID and password for further reference.
Note: Candidates are not permitted to do any changes to the application once the form is submitted. So, please make sure to provide correct details in the first time of submission.
Selection Procedure for AP Outsourcing Jobs.
APCOS selection process is followed as per the official employment team. Basically, there are three levels in the selection procedure and are
Interview scheduling and process
Documents verification
Joining allotment orders
List of AP Outsourcing Jobs
As AP Government provides various jobs in various categories through the APCOS platform. The below list shows the jobs.
Category 1 – Senior Assistant, Accountant, Staffing support, Data Management officer, Senior Stenographer and Manager, Cinema/Film/Audiovisual Operator, Supervisor, Electrician, Librarian, Lab Assistant, Junior Assistant, Junior Stenographer, Typist, and other posts
Category 3 – Office Subordinate, Lift Operator, Jamendhar, Roneo/Xerox Operator, Record Assistant, Lab Attendant, Watchman, and others.
To have clear and proper information on the list of posts, please visit the official website of APCOS http://apcos.ap.gov.in/
Payments by APCOS AP Outsourcing
As candidates receive employment through the APCOS platform, at the time of payment the client organizations pay the candidate's payment to APCOS. And this payment will be transferred to the candidate's bank account.
Along with the basic payment, APCOS (ap outsourcing corporation) will also remit ESI, GST, EPF, and others following statutory guidelines
So, to know more notifications and updates related to AP Corporation for Outsourcing Services in APCOS, have a daily visit to swachhvidyalaya.com where this website provides you with accurate and exact information. Furthermore, our website is updated on a daily basis which makes sure people are not supposed to miss any kind of valuable information, You can also subscribe to notifications by providing your email ID.
How Do I Apply for APCOS?
Open the official website of APCOS http://apcos.ap.gov.in/
Click the "Candidate Registration" link present on the home page
What is the Full Form of APCOS?
Andhra Pradesh Corporation For Outsourced Services.
How Do I Register for AP Outsourcing?
Open the official website of APCOS http://apcos.ap.gov.in/
Click the "Candidate Registration" link present on the home page